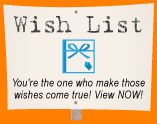 Newsletters
If you need our Latest Information, submit your
Email address
to us!
If you want to suggest us a new category, Please submit it with
Form for New Category
!

Forget Password
---
Please submit your email and mobile no, and we will send a new password to your email address.
This new password will be activated only after you have clicked on the link in the email.
Updated Business